Nag Panchami
Nag Panchami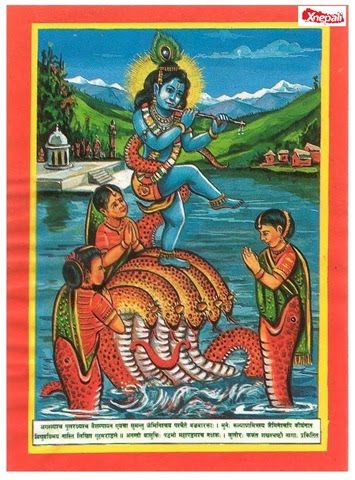 Nag Panchami is the festival traditionally dedicated to "Nag Devata" or "Snake Gods". Hindu believed that any prayer offered to snakes would be well received by Nag Devata and people worshipping Nags will provide us good health, wealth and blessings.
The names of all Nag Devatas are:
Ananta
Vasuki
Shesh
Padmanbh
Kambal
Shankhapal
Dhrutrarashtra
Takshak
Kalia
People celebrate Nag Panchami by keeping the posture of Nag on the top of the entrance doors of their homes to keep the evil spirits away. They also offer milk, and other milk products to snakes on this occasion. So, they keep the milk and yogurt near the holes of the snake. 
People make cottons garland, use cow dung and rice flour's serpent's from and worship it with cow's milk, lava, barley, sesame, nuts and with some other religious items. It is believed that if Nag-Panchami is observed properly every year the Nags provide us good health wealth and blessing during our life. If Nags are angry they make us sick and no medicine can heal.